Ethyl dichlorophosphate
Molecular formula
C2H5Cl2O2P
Freezing/melting point/range (°C)
63-64
Synonyms
Dichlorophosphoric acid O-ethyl ester ; Ethyl phosphorodichloridate ; ethoxyphosphonoyl dichloride ; Dichloroethoxyphosphine oxide
General description and preparation
Regulatory Information
Transport Information
TOXIC LIQUID, CORROSIVE, ORGANIC, N.O.S. UN2927 6.1 (8)/ PG II
GHS pictogram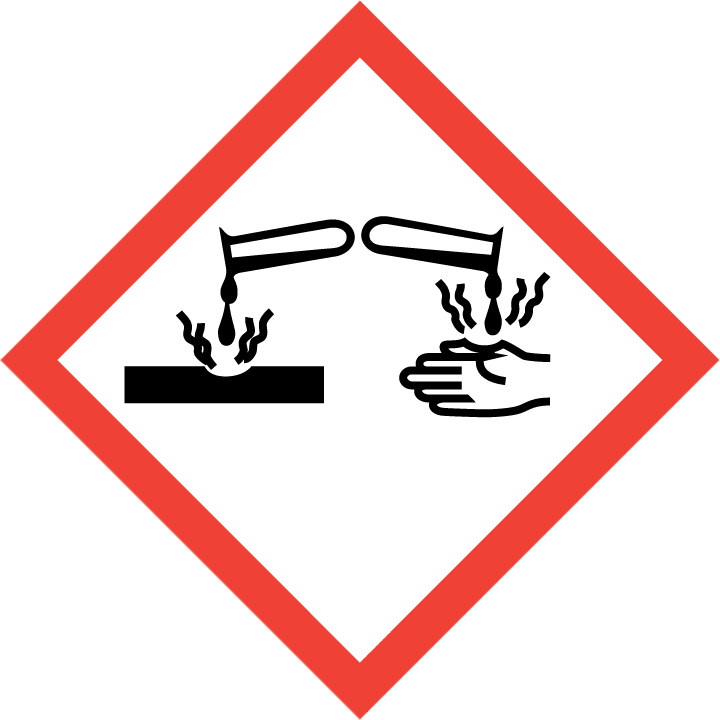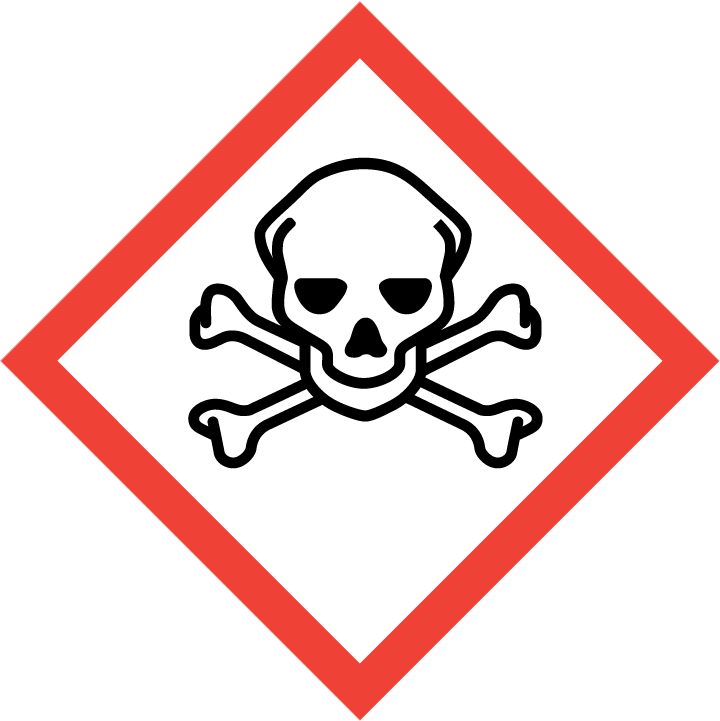 Hazard Statements
H301 - H311 - H314 - H330
H301 – Toxic if swallowed
H311 – Toxic in contact with skin
H314 – Causes severe skin burns and eye damage
H330 – Fatal if inhaled
Precautionary Statements
P260 - P280 - P312 - P301+310 - P301+330+331 - P302+350 - P304+340 - P305+351+338 - P312
P260 – Do not breathe dust/fume/gas/mist/vapours/spray:
P280 – Wear protective gloves/protective clothing/eye protection/face protection:
P301+310 – IF SWALLOWED: Immediately call a POISON CENTER or doctor/physician
P301+330+331 – IF SWALLOWED: Rinse mouth. Do NOT induce vomiting
P302+350 – IF ON SKIN: Gently wash with soap and water
P304+340 – IF INHALED: Remove victim to fresh air and keep at rest in a position comfortable for breathing
P305+351+338 – IF IN EYES: Rinse cautiously with water for several minutes. Remove contact lenses if present and easy to do – continue rinsing
P312 – Call a POISON CENTER or doctor/physician if you feel unwell:
Description
Ethyl dichlorophosphate is a useful chemical compound with a variety of research applications. We are pleased to offer high quality Ethyl dichlorophosphate in various sizes (for research, pilot-scale, or production applications) from milligrams to multi-kilogram batches, making it easy for you to choose the right amount to suit your needs.
Ethyl dichlorophosphate is a highly reactive electrophile suitable for important nucleophilic …
Show full description
Ethyl dichlorophosphate
[1498-51-7]
or ethyl phosphorodichloridate is a colorless oily liquid with the boiling point of 58-62 °C/10 mmHg.
[1]
It is strongly irritating to skin and very toxic by ingestion, inhalation, or by skin absorption due to the inhibition of acetylcholinesterase (IC
50
 400 nm).
[2]
It can be easily prepared from phosphoryl chloride by treatment with 1 equivalent of ethanol in the presence of triethylamine.
[3]
Application of Ethyl dichlorophosphate:
It is a highly reactive electrophile suitable for important nucleophilic additions, it can be used in preparation of various  nucleoside phosphate and phosphonate prodrugs.
[4]
It was recently used as a starting material in the synthesis of phosphinanes and azaphosphinanes as potent and selective inhibitors of activated thrombin-activatable fibrinolysis inhibitor (TAFIa) as a promising therapeutic option to treat patients with pulmonary embolism or ischemic stroke by accelerating blood vessel recanalization and improving patient outcome.
[5]
Product categorization (Chemical groups):
Main category:
[1]
Z. J. He, Y. M. Wang, C. C. Tang
Phosphorus Sulfur Silicon Relat. Elem.
1997
,
127
(1)
,
59.
doi:10.1080/10426509708040496
[2]
Y. Segall, G. B. Quistad, S. E. Sparks, J. E. Casida
Chem. Res. Toxicol.
2003
,
16
(3), 350.
doi:10.1021/tx020094l
[3]
S. Jones, D. Selitsianos
Tetrahedron Asymmetry
,
2005
,
16
(18), 3128.
doi:10.1016/j.tetasy.2005.08.025
[4]
U. Pradere, E. C. Garnier-Amblard, S. J. Coats, F. Amblard, R. F. Schinazi
Chem. Rev.
2014
,
114
, 9154.
doi:10.1021/cr5002035
[5]
A. P. Schaffner, P. Sansilvestri-Morel, N. Despaux, E. Ruano, T. Persigand, A. Rupin, P. Mennecier, M. O. Vallez, E. Raimbaud, P. Desos, P. Gloanec
J. Med. Chem.
2021
,
64
(7), 3897.
doi:10.1021/acs.jmedchem.0c02072