In stock
Acetohydroxamic acid
Product has been discontinued, but we still have some stock remaining.
Synonyms
N-hydroxyacetamide
General description and preparation
Regulatory Information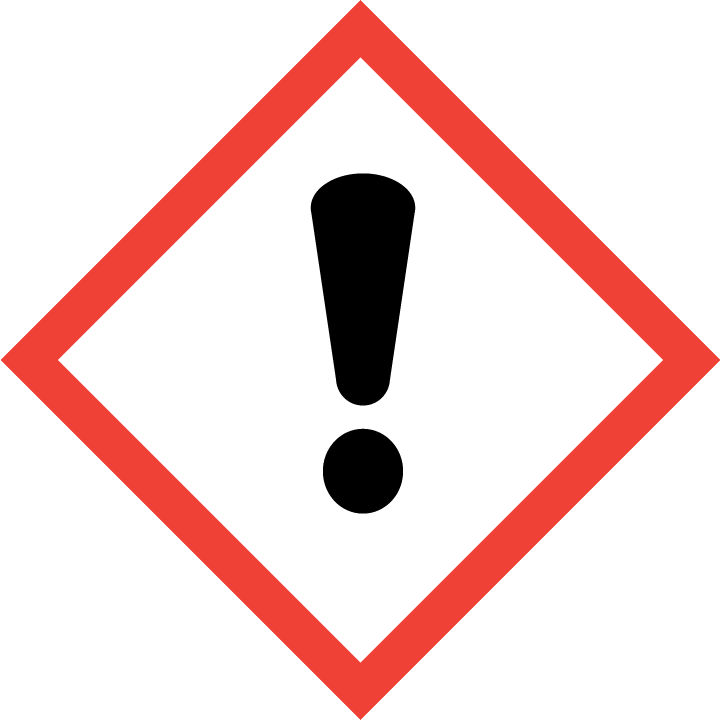 Hazard Statements
H302 - H312 - H315 - H319 - H332 - H335
H302 – Harmful if swallowed
H312 – Harmful in contact with skin
H315 – Causes skin irritation
H319 – Causes serious eye irritation
H332 – Harmful if inhaled
H335 – May cause respiratory irritation
Precautionary Statements
P261 - P280 - P301+312 - P302+352 - P305+351+338
P261 – Avoid breathing dust/fume/gas/mist/vapours/spray:
P280 – Wear protective gloves/protective clothing/eye protection/face protection:
P301+312 – IF SWALLOWED: Call a POISON CENTER or doctor/physician if you feel unwell
P302+352 – IF ON SKIN: Wash with soap and water
P305+351+338 – IF IN EYES: Rinse cautiously with water for several minutes. Remove contact lenses if present and easy to do – continue rinsing
Description
Acetohydroxamic acid is a useful chemical compound with a variety of research applications. We are pleased to offer high quality Acetohydroxamic acid in various sizes (for research, pilot-scale, or production applications) from milligrams to multi-kilogram batches, making it easy for you to choose the right amount to suit your needs.
Acetohydroxamic acid (AHA) [546-88-3] also known under trade names Lithostat (US) or Uronefrex (EU) is a compound, structurally similar to urea….
Show full description
General description of Acetohydroxamic acid:
Acetohydroxamic acid (AHA) [546-88-3]
also known under trade names Lithostat (US) or Uronefrex (EU) is a compound, structurally similar to urea. In a pure form, it is a white crystalline solid with melting point of 90-91 °C.
[1]
The structure of the hydroxamic acids was first brought to the attention by W. Lossen in 1869.
[2]
Few years later he observed, apparently by accident, that thermal decomposition of hydroxamic acid led to the isocyanate. This reaction was later named after him as Lossen rearrangement.
[3]
The most general method of preparation is the reaction between ethylacetate or acetic anhydride and hydroxylamine in absolute alcohol. The reaction proceeds rapidly at room
temperature
, particularly in the presence of an equimolecular quantity of sodium alkoxide.
[4]
Alternatively, AHA can be prepared from acetyl chloride and hydroxylamine with sodium carbonate in ether/water.
[5]
Application of Acetohydroxamic acid:
Acetohydroxamic acid is a potent urease inhibitor of bacterial urease activity, especially
Helicobacter pylori
.
[6]
It was found to be useful in treating urinary tract infections by preventing urine alkalization. Although this compound had severe side effects, such as teratogenicity, psychoneurologic and musculo-integumentary symptoms, it was approved by the FDA in 1983 to treat chronic urea-splitting urinary infections.
[7]
It is used, in addition to antibiotics or medical procedures, to treat chronic urea-splitting urinary infections. It can be oxidized
in situ
to nitrosocarbonylmethane which reacts in Diels–Alder reaction with 1,3-dienes.
[5]
Acetohydroxamic acid is a good chelating agent for heavy metals
[8]
such as copper, iron, cobalt, nickel, chromium, manganese, uranium. It has been suggested as a partitioning agent for the separation of uranium and plutonium in nuclear fuel reprocessing.
[9]
Product categorization (Chemical groups):
Main category:
[1]
D. C. Berndt, H. Shechter
J. Org. Chem.
1964
,
29
, 916.
[2]
H. Lossen
Liebigs Ann. Chem.
1869
,
150
, 314.
[3]
H. L. Yale
Chem. Rev.
1943
,
33
, 209.
[4]
A. Miolati
Chem. Ber.
1892
,
25
, 700. H. Blatt,
Org. Synth.
1963
,
2
, John Wiley & Sons, New York, NY.
[5]
J. Fährmann, G. Hilt
Angew. Chem. Int. Ed.
2021
,
60
, 20313.
[6]
J. Goldie, S. J. O. Veldhuyzen van Zanten, S. Jalali, H. Richardson, R. H. Hunt
J. Clin. Pathol.
1991
,
44,
695.
[7]
P. Kosikowska, L. Berlicki
Expert Opin. Ther. Pat.
2011
,
21
, 945.
[8]
B. Chatterjee
Coord. Chem. Rev.
1978
,
26
, 281.
[9]
J. E. Birkett, M. J. Carrott, O. D. Fox, C. J. Jones, C. S. Maher, C. V. Roube, R. J. Taylor and D. A. Woodhead
J. Nucl. Sci. Technol.
2007
,
44
, 337.