Auf Lager
Propyl ether
Gefrierpunkt/Schmelzpunkt/Bereich (°C)
88-90
Synonyme
Di-n-propyl ether ; Dipropyl ether ; 1-propoxypropane ; 1,1'-Oxybis[propane] ; 4-Oxaheptane ; Dipropyl oxide

Für weitere Informationen oder eine Anfrage senden Sie uns bitte eine E-Mail oder nutzen Sie unser Kontaktformular
Regulatorische Informationen
Angaben zum Transport
DI-N-PROPYL ETHER UN2384 3/ PG II
Piktogramm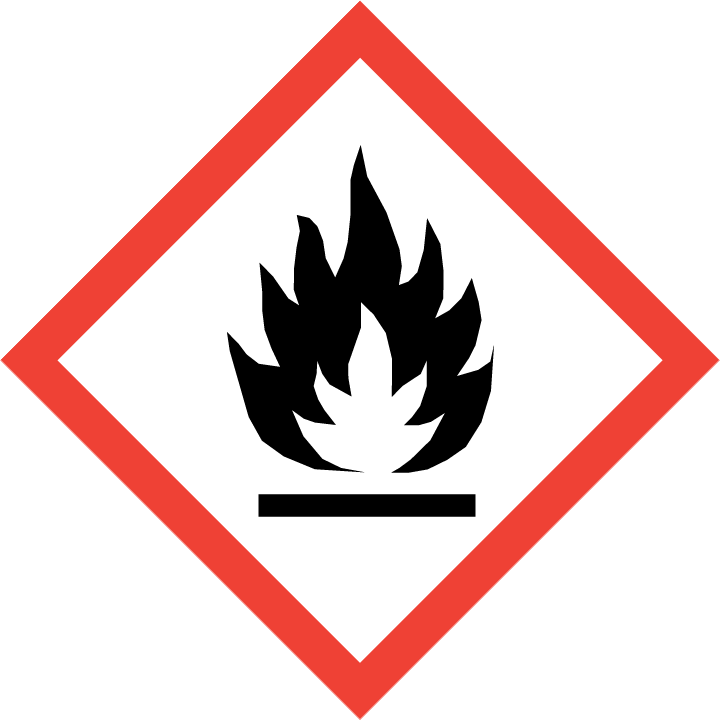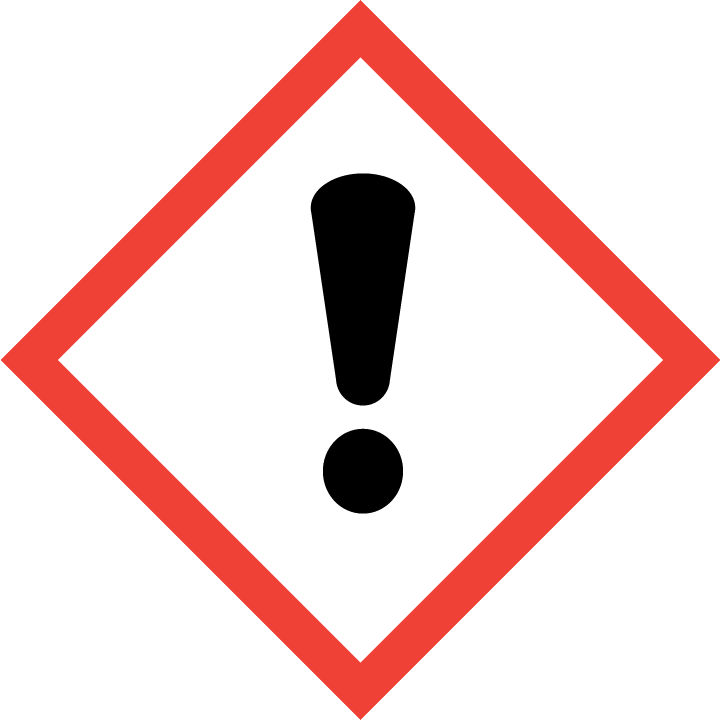 Gefahrenbezeichnung
H225 - H336 - EUH019 - EUH066
H225 – Flüssigkeit und Dampf leicht entzündbar.
H336 – Kann Schläfrigkeit und Benommenheit verursachen.
Vorsichtsmaßnahmen
P210 - P261 - P280 - P301+330+331 - P303+361+353 - P304+340 - P305+351+338
P210 – Von Hitze/Funken/offener Flamme/heißen Oberflächen fernhalten. Nicht rauchen.
P261 – Einatmen von Staub/Rauch/Gas/Nebel/Dampf/Aerosol vermeiden.
P280 – Schutzhandschuhe/Schutzkleidung/Augenschutz/Gesichtsschutz tragen.
P301+330+331 – BEI VERSCHLUCKEN: Mund ausspülen. KEIN Erbrechen herbeiführen.
P303+361+353 – BEI KONTAKT MIT DER HAUT (oder dem Haar): Alle beschmutzten, getränkten Kleidungsstücke sofort ausziehen. Haut mit Wasser abwaschen/duschen.
P304+340 – BEI EINATMEN: An die frische Luft bringen und in einer Position ruhigstellen, die das Atmen erleichtert.
P305+351+338 – BEI KONTAKT MIT DEN AUGEN: Einige Minuten lang behutsam mit Wasser spülen. Vorhandene Kontaktlinsen nach Möglichkeit entfernen. Weiter spülen.
Beschreibung
Propyl ether ist eine nützliche chemische Verbindung mit vielfältigen Forschungsanwendungen. Wir freuen uns, qualitativ hochwertige Propyl ether in verschiedenen Größen (für Forschungs-, Pilotmaßstabs- oder Produktionsanwendungen) von Milligramm- bis Multi-Kilogramm-Chargen anbieten zu können, sodass Sie ganz einfach die richtige Menge für Ihre Bedürfnisse auswählen können.
Vollständige Beschreibung anzeigen
Unfortunately, this article is currently only in English language. We are working on a translation. Thank you for understanding.
Propyl ether or 1-propoxypropane
[111-43-3]
is the symmetrical ether of two n-propyl groups. It is a colorless, flammable liquid with a sweet odor and the boiling point of 89-91 °C.
[1]
As is typical of ethers, dipropyl ether may slowly form explosive organic peroxides over long periods in storage. Antioxidants (such as butylated hydroxytoluene) are often added to ethers to prevent this process. It can be prepared by by way of the Williamson ether synthesis in which n-propoxide anion is reacted with an n-propyl halide.
[2]
Dipropyl ether can be easily obtained from trimethylsilyl triflate or trimethylsilyl iodide catalyzed reductive coupling of propanal with triethylsilane.
[3]
Application of Propyl ether:
As other ethers, it can be used as a solvent. It is also a versatile reagent for the construction of C-C bonds via sp
3
α-C-H activation reaction.
[4]
It can be used in tert-butyl hydroperoxide (TBHP)-promoted tandem acylation/cyclization of 1,6-dienes under catalyst- and base-free conditions with a key step being cleavage of C(sp
3
)-H and C(sp
3
)-O bond of ether.
[5]
Propyl ether can be selectively oxidized at α-position to appropriate ester with sodium hypochlorite catalysed by ruthenium.
[6]
Product categorization (Chemical groups):
Main category:
[1]
D. R. Benedict, T. A. Bianchi, L. A. Cate
Synthesis
1979
, (6), 428.
doi:10.1055/s-1979-28703
[2]
P. Babiak, A. Němcová, L. Rulíšek, P. Beier
J. Fluor. Chem.
2008
,
129
(5), 397.
doi:10.1016/j.jfluchem.2008.01.014
[3]
M. B. Sassaman, K. D. Kotian, G. K. S. Prakash, G. A. Olah
J. Org. Chem.
1987
,
52
(19), 4314.
doi:10.1021/jo00228a031
[4]
S. Y. Zhang, F. M. Zhang, Y. Q. Tu
Chem. Soc. Rev.
2011
,
40
, 1937.
doi:10.1039/C0CS00063A
[5]
X. J. Huang, F. H. Qin, Y. Liu, S. P. Wu, Q. Li, W. T. Wei
Green Chem.
2020
, 22, 3952.
doi:10.1039/D0GC00865F
[6]
L. Gonsalvi, I. W. C. E. Arends, P. Moilanen, R. A. Sheldon
Adv. Synth. Catal.
2003
,
345
(12), 1321.
doi:10.1002/adsc.200303124