En stock
Propyl ether
Formule moléculaire
C6H14O
Point/plage de congélation/de fusion (°C)
88-90
Synonymes
Di-n-propyl ether ; Dipropyl ether ; 1-propoxypropane ; 1,1'-Oxybis[propane] ; 4-Oxaheptane ; Dipropyl oxide

Informations réglementaires
Informations de transport
DI-N-PROPYL ETHER UN2384 3/ PG II
SGH Pictogrammes de Danger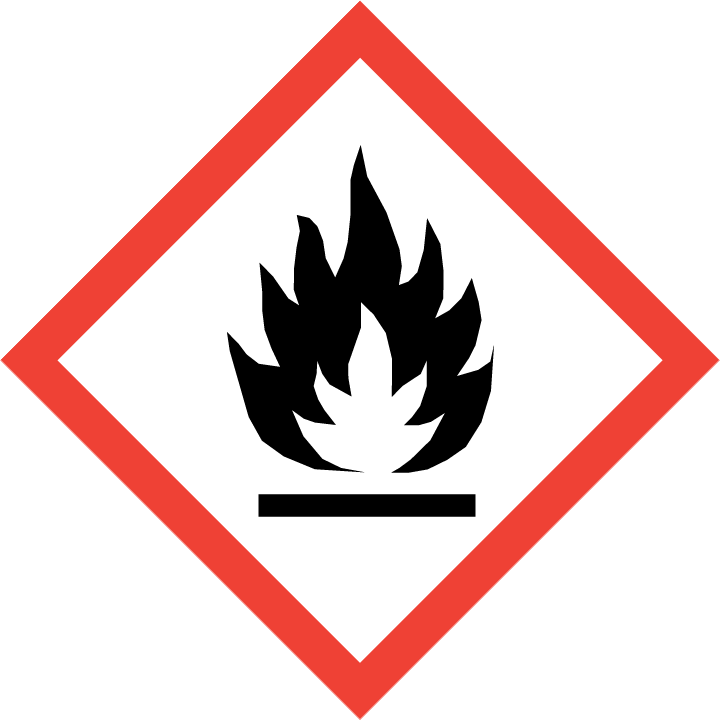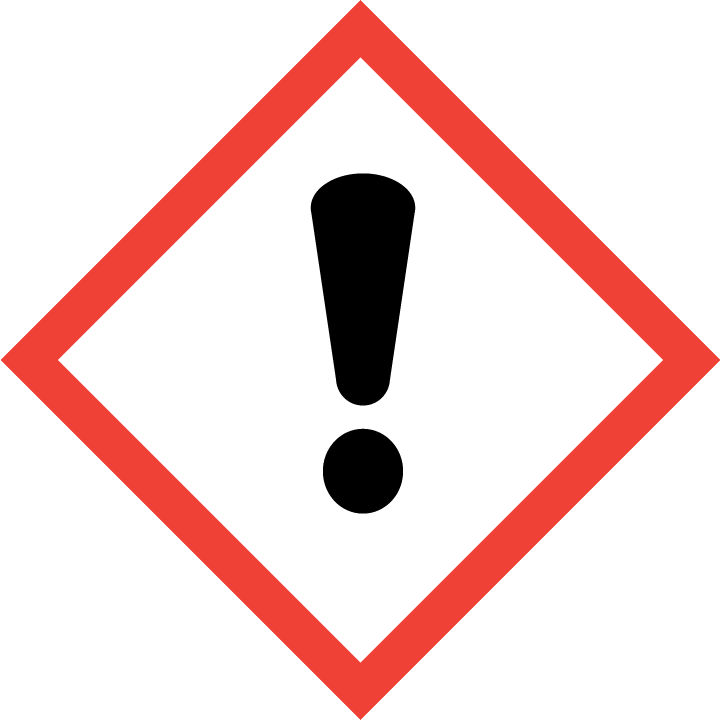 Mention d'avertissement
Danger
Mention de danger
H225 - H336 - EUH019 - EUH066
H225 – Liquide et vapeurs très inflammables.
H336 – Peut provoquer somnolence ou vertiges.
Conseils de prudence
P210 - P261 - P280 - P301+330+331 - P303+361+353 - P304+340 - P305+351+338
P210 – Tenir à l'écart de la chaleur/des étincelles/des flammes nues/des surfaces chaudes. — Ne pas fumer.
P261 – Éviter de respirer les poussières/fumées/gaz/brouillards/vapeurs/aérosols.
P280 – Porter des gants de protection/des vêtements de protection/un équipement de protection des yeux/du visage.
P301+330+331 – EN CAS D'INGESTION: rincer la bouche. NE PAS faire vomir.
P303+361+353 – EN CAS DE CONTACT AVEC LA PEAU (ou les cheveux): enlever immédiatement les vêtements contaminés. Rincer la peau à l'eau/se doucher.
P304+340 – EN CAS D'INHALATION: transporter la victime à l'extérieur et la maintenir au repos dans une position où elle peut confortablement respirer.
P305+351+338 – EN CAS DE CONTACT AVEC LES YEUX: rincer avec précaution à l'eau pendant plusieurs minutes. Enlever les lentilles de contact si la victime en porte et si elles peuvent être facilement enlevées. Continuer à rincer.
Catégorisation des produits
Description
Propyl ether est un composé chimique utile avec une variété d'utilisations de recherche. Nous sommes heureux d'offrir des Propyl ether de haute qualité dans différentes tailles (pour la recherche, l'échelle pilote ou les applications de production) du milligramme aux lots de plusieurs kilogrammes, ce qui vous permet de sélectionner facilement la bonne quantité pour vos besoins.
Afficher la description complète
Unfortunately, this article is currently only in English language. We are working on a translation. Thank you for understanding.
Propyl ether or 1-propoxypropane
[111-43-3]
is the symmetrical ether of two n-propyl groups. It is a colorless, flammable liquid with a sweet odor and the boiling point of 89-91 °C.
[1]
As is typical of ethers, dipropyl ether may slowly form explosive organic peroxides over long periods in storage. Antioxidants (such as butylated hydroxytoluene) are often added to ethers to prevent this process. It can be prepared by by way of the Williamson ether synthesis in which n-propoxide anion is reacted with an n-propyl halide.
[2]
Dipropyl ether can be easily obtained from trimethylsilyl triflate or trimethylsilyl iodide catalyzed reductive coupling of propanal with triethylsilane.
[3]
Application of Propyl ether:
As other ethers, it can be used as a solvent. It is also a versatile reagent for the construction of C-C bonds via sp
3
α-C-H activation reaction.
[4]
It can be used in tert-butyl hydroperoxide (TBHP)-promoted tandem acylation/cyclization of 1,6-dienes under catalyst- and base-free conditions with a key step being cleavage of C(sp
3
)-H and C(sp
3
)-O bond of ether.
[5]
Propyl ether can be selectively oxidized at α-position to appropriate ester with sodium hypochlorite catalysed by ruthenium.
[6]
Product categorization (Chemical groups):
Main category:
[1]
D. R. Benedict, T. A. Bianchi, L. A. Cate
Synthesis
1979
, (6), 428.
doi:10.1055/s-1979-28703
[2]
P. Babiak, A. Němcová, L. Rulíšek, P. Beier
J. Fluor. Chem.
2008
,
129
(5), 397.
doi:10.1016/j.jfluchem.2008.01.014
[3]
M. B. Sassaman, K. D. Kotian, G. K. S. Prakash, G. A. Olah
J. Org. Chem.
1987
,
52
(19), 4314.
doi:10.1021/jo00228a031
[4]
S. Y. Zhang, F. M. Zhang, Y. Q. Tu
Chem. Soc. Rev.
2011
,
40
, 1937.
doi:10.1039/C0CS00063A
[5]
X. J. Huang, F. H. Qin, Y. Liu, S. P. Wu, Q. Li, W. T. Wei
Green Chem.
2020
, 22, 3952.
doi:10.1039/D0GC00865F
[6]
L. Gonsalvi, I. W. C. E. Arends, P. Moilanen, R. A. Sheldon
Adv. Synth. Catal.
2003
,
345
(12), 1321.
doi:10.1002/adsc.200303124