Diglycidyl ether
Synonyme
Bis(2,3-epoxypropyl)ether ; 2,2'-[Oxybis(methylene)]bisoxirane ; 2-(Oxiran-2-ylmethoxymethyl)oxirane ; 2-(Glycidoxymethyl)oxirane
Für weitere Informationen oder eine Anfrage senden Sie uns bitte eine E-Mail oder nutzen Sie unser Kontaktformular
Regulatorische Informationen
Angaben zum Transport
CORROSIVE LIQUID, TOXIC, N.O.S. UN2922 8 (6.1)/ PG III
Piktogramm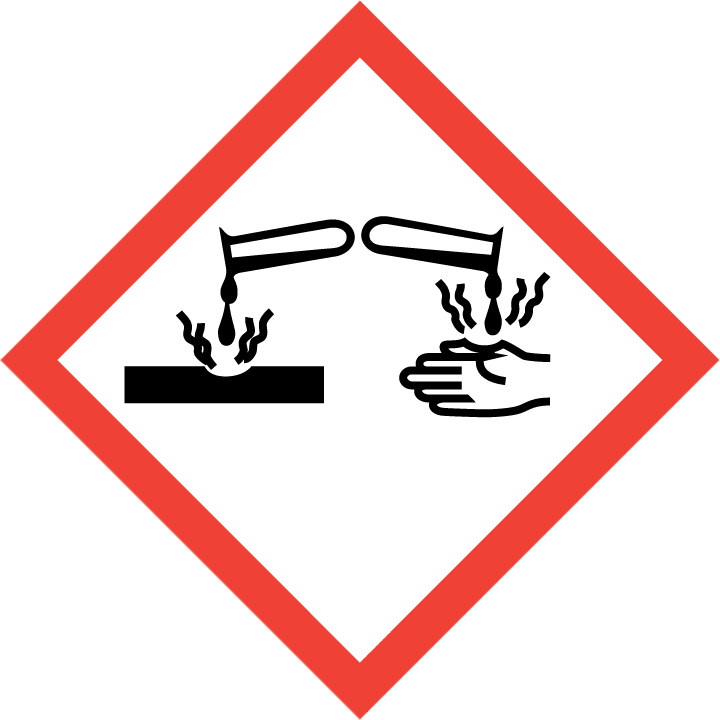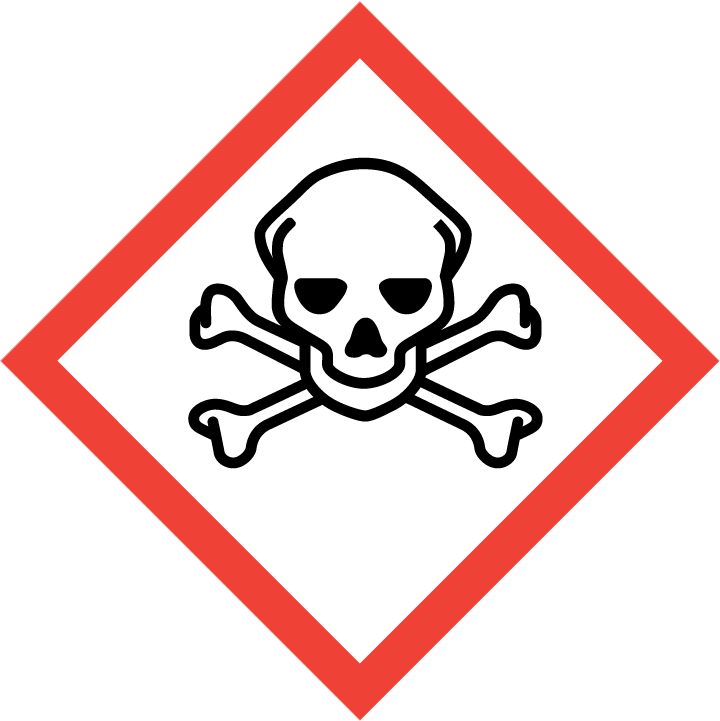 Gefahrenbezeichnung
H302 - H312 - H314 - H330
H302 – Gesundheitsschädlich bei Verschlucken.
H312 – Gesundheitsschädlich bei Hautkontakt.
H314 – Verursacht schwere Verätzungen der Haut und schwere Augenschäden.
H330 – Lebensgefahr bei Einatmen.
Vorsichtsmaßnahmen
P280 - P301+330+331 - P310 - P305+351+338 - P304+340 - P302+352
P280 – Schutzhandschuhe/Schutzkleidung/Augenschutz/Gesichtsschutz tragen.
P310 – Sofort GIFTINFORMATIONSZENTRUM oder Arzt anrufen.
P301+330+331 – BEI VERSCHLUCKEN: Mund ausspülen. KEIN Erbrechen herbeiführen.
P302+352 – BEI KONTAKT MIT DER HAUT: Mit viel Wasser und Seife waschen.
P304+340 – BEI EINATMEN: An die frische Luft bringen und in einer Position ruhigstellen, die das Atmen erleichtert.
P305+351+338 – BEI KONTAKT MIT DEN AUGEN: Einige Minuten lang behutsam mit Wasser spülen. Vorhandene Kontaktlinsen nach Möglichkeit entfernen. Weiter spülen.
Beschreibung
Diglycidyl ether ist eine nützliche chemische Verbindung mit vielfältigen Forschungsanwendungen. Wir freuen uns, qualitativ hochwertige Diglycidyl ether in verschiedenen Größen (für Forschungs-, Pilotmaßstabs- oder Produktionsanwendungen) von Milligramm- bis Multi-Kilogramm-Chargen anbieten zu können, sodass Sie ganz einfach die richtige Menge für Ihre Bedürfnisse auswählen können.
Vollständige Beschreibung anzeigen
Unfortunately, this article is currently only in English language. We are working on a translation. Thank you for understanding.
General description of Diglycidyl ether:

Diglycidyl ether (DGE) [2238-07-5]
, bis-(2,3-epoxypropyl)ether or 2,2′-[oxybis(methylene)]bis(oxirane) is a colorless liquid with an irritant odour and a boiling point of 220 °C.
[1]
It is miscible with water and common organic solvents. This compound is toxic and can prove fatal or cause permanent damage if inhaled LC
50
= 30 ppm/4 h, mouse) or consumed orally (LD
50
= 170 mg/kg, mouse).
[2]
It is highly reactive as other epoxides and it can polymerize violently in the presence of catalysts or when heated. Diglycidyl ether is usually prepared from epichlorohydrin by refluxing with sodium hydroxide in toluene.
[3]
Application of Diglycidyl ether:
It is used as a reactive diluent for epoxy resin, as a chemical intermediate, stabilizer of chlorinated organic compounds and as a textile-treating agent. Considering this class of compounds, there are several commercially substances available with much lower toxicity profile, such as Bisphenol A diglycidyl ether.
[4]
Product categorization (Chemical groups):
Main category:
[1]
  C. H. Hine, J. K. Kodama, R. J. Guzman, M. K. Dunlap, R. Lima, G. S. Loquvam
Arch. Environ. Health
1961
,
2
, 31.
[2]
  C. H. Hine, J. K. Kodama, H. H. Anderson, D. W. Simonson, J. S. Wellington
Arch. Indust. Health
1958
,
2
, 129.
[3]
  W. H. Machleder, J. M. Bollinger
Multipurpose hydrocarbon fuel and lubricating oil additive, US4259086 (A)
1981
, Rohm & Haas company.
[4]
  N. A. M. Berdasco, J. M. Waechter Jr.
Epoxy Compounds: Aromatic Diglycidyl Ethers, Polyglycidyl Ethers, Glycidyl Esters, and Miscellaneous Epoxy Compounds
in
Patty's Toxicology
2012
, Sixth Edition,
vol.
4
, John Wiley & Sons, Inc..