Diglycidyl ether
Formule moléculaire
C6H10O3
Synonymes
Bis(2,3-epoxypropyl)ether ; 2,2'-[Oxybis(methylene)]bisoxirane ; 2-(Oxiran-2-ylmethoxymethyl)oxirane ; 2-(Glycidoxymethyl)oxirane
Informations réglementaires
CORROSIVE LIQUID, TOXIC, N.O.S. UN2922 8 (6.1)/ PG III
SGH Pictogrammes de Danger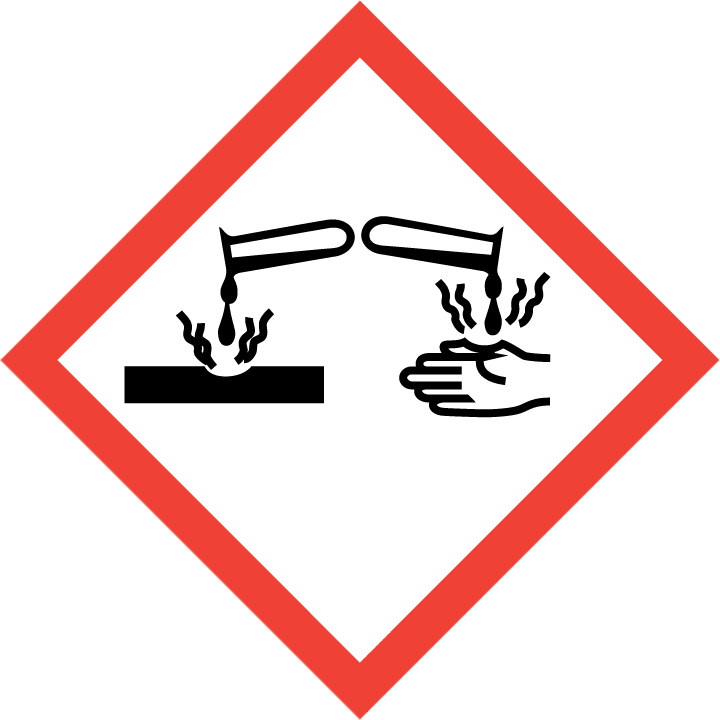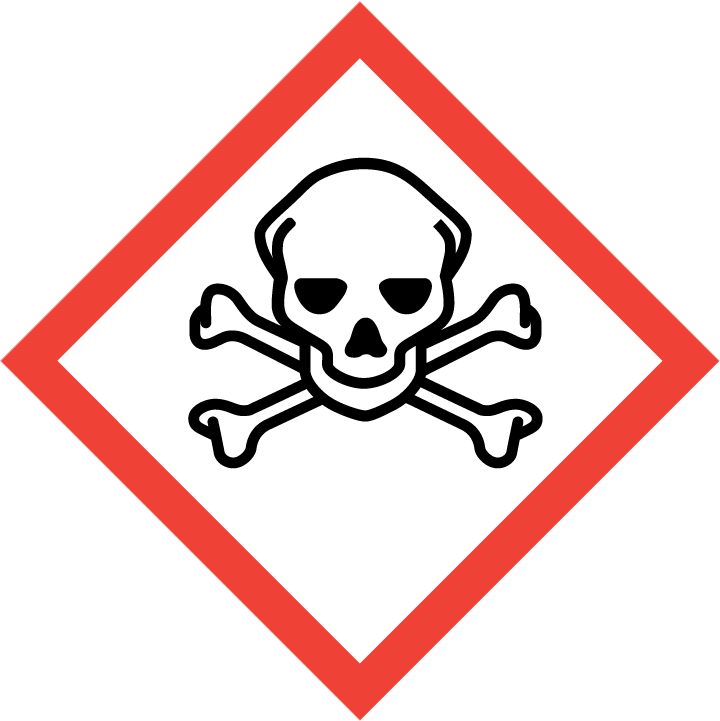 Mention d'avertissement
Danger
Mention de danger
H302 - H312 - H314 - H330
H302 – Nocif en cas d'ingestion.
H312 – Nocif par contact cutané.
H314 – Provoque des brûlures de la peau et des lésions oculaires graves.
H330 – Mortel par inhalation.
Conseils de prudence
P280 - P301+330+331 - P310 - P305+351+338 - P304+340 - P302+352
P280 – Porter des gants de protection/des vêtements de protection/un équipement de protection des yeux/du visage.
P310 – Appeler immédiatement un CENTRE ANTIPOISON ou un médecin.
P301+330+331 – EN CAS D'INGESTION: rincer la bouche. NE PAS faire vomir.
P302+352 – EN CAS DE CONTACT AVEC LA PEAU: laver abondamment à l'eau et au savon.
P304+340 – EN CAS D'INHALATION: transporter la victime à l'extérieur et la maintenir au repos dans une position où elle peut confortablement respirer.
P305+351+338 – EN CAS DE CONTACT AVEC LES YEUX: rincer avec précaution à l'eau pendant plusieurs minutes. Enlever les lentilles de contact si la victime en porte et si elles peuvent être facilement enlevées. Continuer à rincer.
Catégorisation des produits
Description
Diglycidyl ether est un composé chimique utile avec une variété d'utilisations de recherche. Nous sommes heureux d'offrir des Diglycidyl ether de haute qualité dans différentes tailles (pour la recherche, l'échelle pilote ou les applications de production) du milligramme aux lots de plusieurs kilogrammes, ce qui vous permet de sélectionner facilement la bonne quantité pour vos besoins.
Afficher la description complète
Unfortunately, this article is currently only in English language. We are working on a translation. Thank you for understanding.
General description of Diglycidyl ether:

Diglycidyl ether (DGE) [2238-07-5]
, bis-(2,3-epoxypropyl)ether or 2,2′-[oxybis(methylene)]bis(oxirane) is a colorless liquid with an irritant odour and a boiling point of 220 °C.
[1]
It is miscible with water and common organic solvents. This compound is toxic and can prove fatal or cause permanent damage if inhaled LC
50
= 30 ppm/4 h, mouse) or consumed orally (LD
50
= 170 mg/kg, mouse).
[2]
It is highly reactive as other epoxides and it can polymerize violently in the presence of catalysts or when heated. Diglycidyl ether is usually prepared from epichlorohydrin by refluxing with sodium hydroxide in toluene.
[3]
Application of Diglycidyl ether:
It is used as a reactive diluent for epoxy resin, as a chemical intermediate, stabilizer of chlorinated organic compounds and as a textile-treating agent. Considering this class of compounds, there are several commercially substances available with much lower toxicity profile, such as Bisphenol A diglycidyl ether.
[4]
Product categorization (Chemical groups):
Main category:
[1]
  C. H. Hine, J. K. Kodama, R. J. Guzman, M. K. Dunlap, R. Lima, G. S. Loquvam
Arch. Environ. Health
1961
,
2
, 31.
[2]
  C. H. Hine, J. K. Kodama, H. H. Anderson, D. W. Simonson, J. S. Wellington
Arch. Indust. Health
1958
,
2
, 129.
[3]
  W. H. Machleder, J. M. Bollinger
Multipurpose hydrocarbon fuel and lubricating oil additive, US4259086 (A)
1981
, Rohm & Haas company.
[4]
  N. A. M. Berdasco, J. M. Waechter Jr.
Epoxy Compounds: Aromatic Diglycidyl Ethers, Polyglycidyl Ethers, Glycidyl Esters, and Miscellaneous Epoxy Compounds
in
Patty's Toxicology
2012
, Sixth Edition,
vol.
4
, John Wiley & Sons, Inc..