Benzyl isocyanate
Gefrierpunkt/Schmelzpunkt/Bereich (°C)
101-104
Synonyme
Isocyanic Acid Benzyl Ester
Für weitere Informationen oder eine Anfrage senden Sie uns bitte eine E-Mail oder nutzen Sie unser Kontaktformular
Regulatorische Informationen
Angaben zum Transport
ISOCYANATES, TOXIC, FLAMMABLE, N.O.S. UN3080 6.1 (3)/ PG II
Piktogramm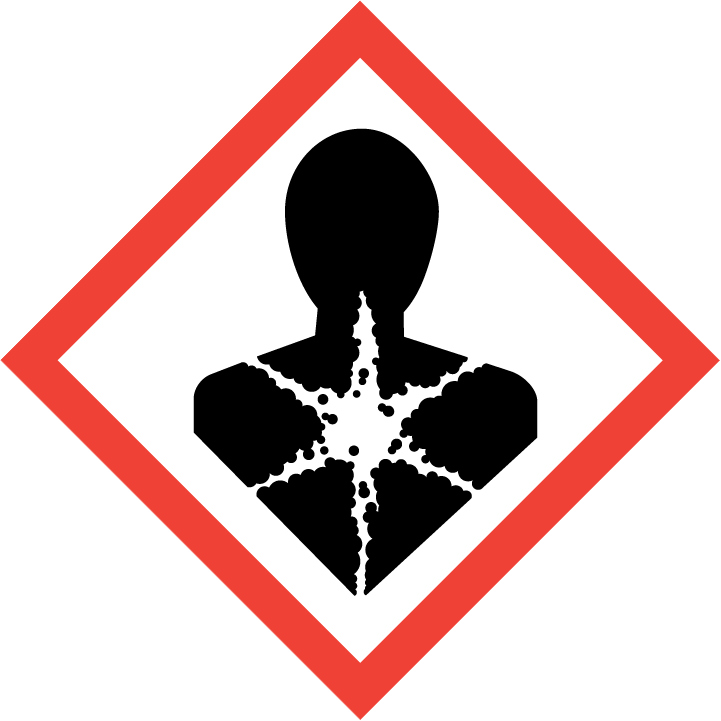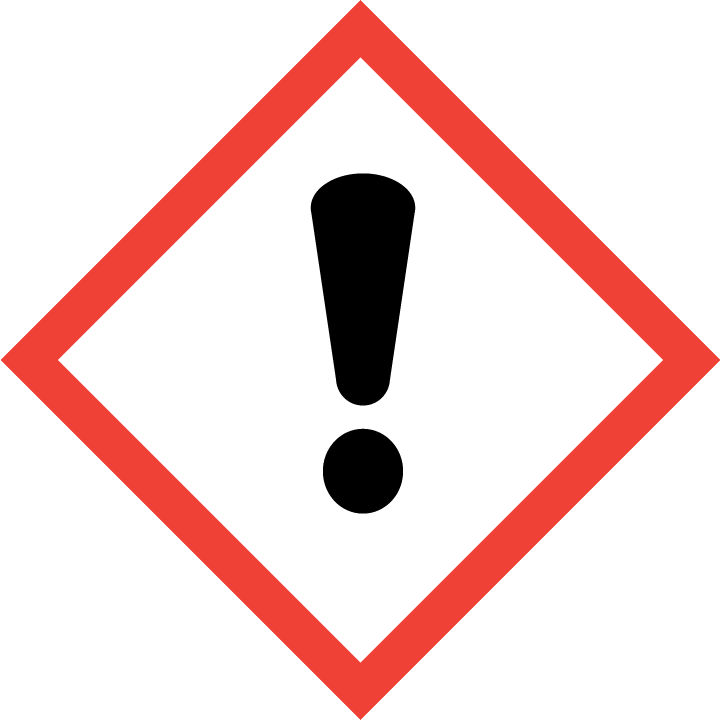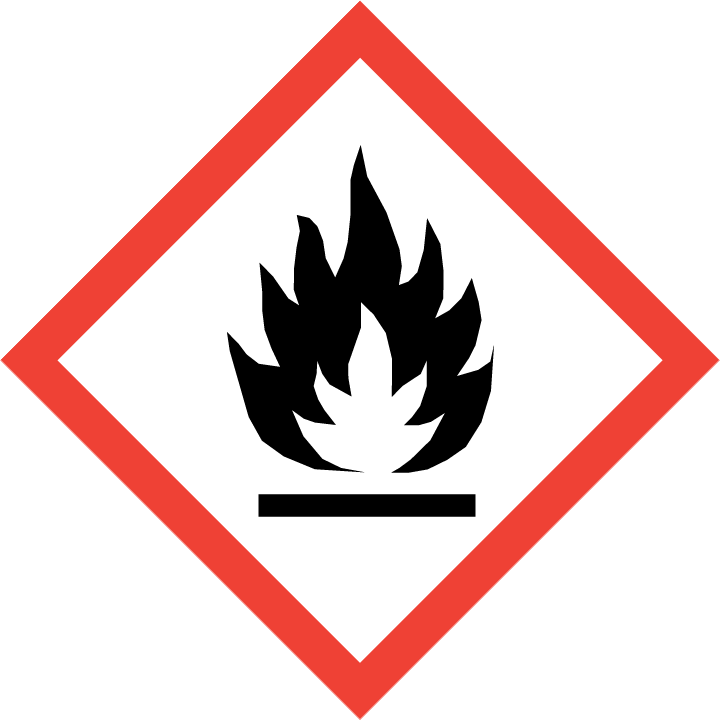 Gefahrenbezeichnung
H226 - H315 - H317 - H319 - H334 - H335
H226 – Flüssigkeit und Dampf entzündbar.
H315 – Verursacht Hautreizungen.
H317 – Kann allergische Hautreaktionen verursachen.
H319 – Verursacht schwere Augenreizung.
H334 – Kann bei Einatmen Allergie, asthmaartige Symptome oder Atembeschwerden verursachen.
H335 – Kann die Atemwege reizen.
Vorsichtsmaßnahmen
P210 - P233 - P240 - P280 - P303+P361+P353 - P305+P351+P338
P210 – Von Hitze/Funken/offener Flamme/heißen Oberflächen fernhalten. Nicht rauchen.
P233 – Behälter dicht verschlossen halten.
P240 – Behälter und zu befüllende Anlage erden.
P280 – Schutzhandschuhe/Schutzkleidung/Augenschutz/Gesichtsschutz tragen.
P303+P361+P353 – BEI KONTAKT MIT DER HAUT (oder dem Haar): Alle beschmutzten, getränkten Kleidungsstücke sofort ausziehen. Haut mit Wasser abwaschen/duschen.
P305+P351+P338 – BEI KONTAKT MIT DEN AUGEN: Einige Minuten lang behutsam mit Wasser spülen. Vorhandene Kontaktlinsen nach Möglichkeit entfernen. Weiter spülen.
Beschreibung
Benzyl isocyanate ist eine nützliche chemische Verbindung mit vielfältigen Forschungsanwendungen. Wir freuen uns, qualitativ hochwertige Benzyl isocyanate in verschiedenen Größen (für Forschungs-, Pilotmaßstabs- oder Produktionsanwendungen) von Milligramm- bis Multi-Kilogramm-Chargen anbieten zu können, sodass Sie ganz einfach die richtige Menge für Ihre Bedürfnisse auswählen können.
Vollständige Beschreibung anzeigen
Unfortunately, this article is currently only in English language. We are working on a translation. Thank you for understanding.
General description of Benzyl isocyanate:
Benzyl isocyanate [3173-56-6]
or isocyanatomethylbenzene, Isocyanic Acid Benzyl Ester is a colorless to pale yellow liquid with the boiling point of 110-111°C at 40 mmHg.
[1]
This compound is highly toxic as other isocyanates and should be
handled carefully
. It is soluble in common organic solvents, and it hydrolyses in water therefore should be stored in a dry container. Common preparation involves the use of highly toxic phosgene, which reacts with benzylamine.
[2]
Alternatively, it may be prepared from benzylbromide in a reaction with silver nitrocyanamide generated
in situ
[3]
or by the pyrolysis of
N
-
t
-butylbenzyl-
N
-carbamoyl chloride.
[4]
Application of Benzyl isocyanate:
Benzyl isocyanate is used as a protected ammonia equivalent in the stereoselective ring-opening of chiral 2,3-epoxy alcohols from Sharpless asymmetric epoxidation.
[5]
 It was also used in a multicomponent, stereospecific synthesis of 1,3-oxazinane-2,4-diones catalysed with Al-salph complex.
[6]
Isocyanate can be used in preparation of disubstituted isocyanuric acid in reaction with KOCN.
[1]
Product categorization (Chemical groups):
Main category:
Hazard Statements - Benzyl isocyanate:
H226
– Flammable liquid and vapour
H315
– Causes skin irritation
H317
– May cause an allergic skin reaction
H319
– Causes serious eye irritation
H334
– May cause allergy or asthma symptoms or breathing difficulties if inhaled
H335
– May cause respiratory irritation ______________________________________________________________________________________
[1]
P.A. Argabright, B. L. Phillips, C. H. DePuy
J. Org. Chem.
1970
,
35,
2253.
[2]
R. J. Slocombe, E. E. Hardy, J. H. Saunders, R. L. Jenkins
J. Am. Chem. Soc.
1950
,
72
, 1888.
[3]
J. H. Boyer, T. Manimaran, L. T. Wolford
J. Chem. Soc., Perkin Trans. 1
,
1988
, 2137.
[4]
J. N. Tilley, A. A. R. Sayigh
J. Org. Chem.
1963
,
28
, 2076.
[5]
W. R. Roush, M. A. Adam
J. Org. Chem.
1985
,
50
, 3752.
[6]
T. J. Church, Ch. M. Byrne, E. B. Lobkovsky, G. W. Coates
J. Am. Chem. Soc.
2007
129
, 8156.