Benzyl isocyanate
Formule moléculaire
C8H7NO
Point/plage de congélation/de fusion (°C)
101-104
Synonymes
Isocyanic Acid Benzyl Ester
Informations réglementaires
Informations de transport
ISOCYANATES, TOXIC, FLAMMABLE, N.O.S. UN3080 6.1 (3)/ PG II
SGH Pictogrammes de Danger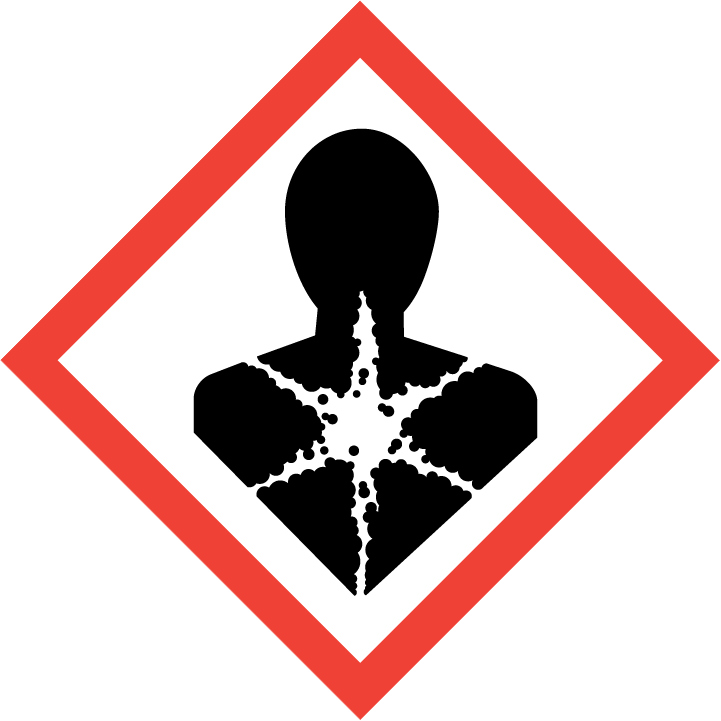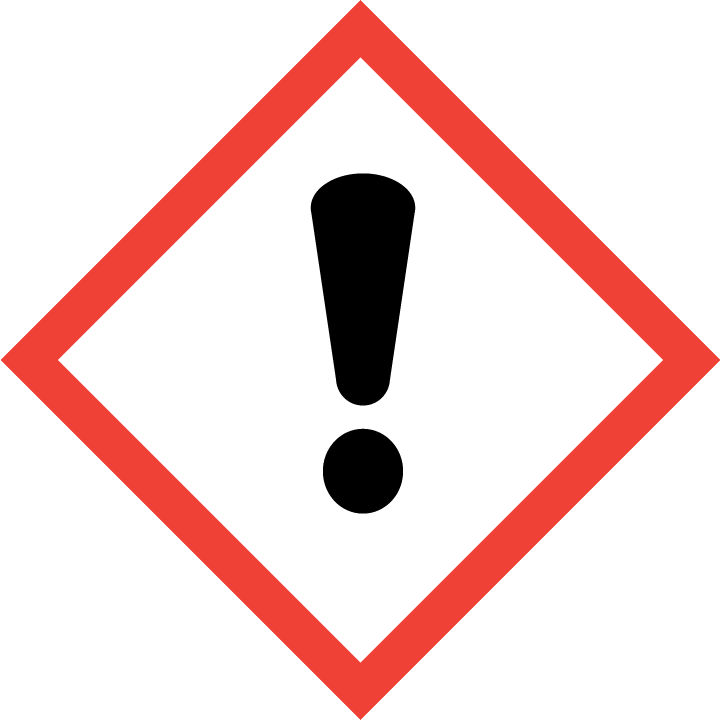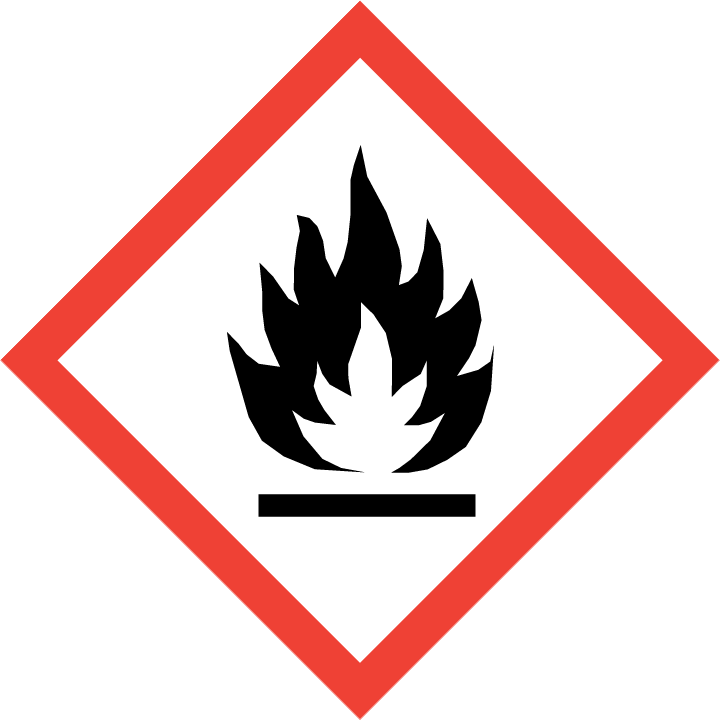 Mention d'avertissement
Danger
Mention de danger
H226 - H315 - H317 - H319 - H334 - H335
H226 – Liquide et vapeurs inflammables.
H315 – Provoque une irritation cutanée.
H317 – Peut provoquer une allergie cutanée.
H319 – Provoque une sévère irritation des yeux.
H334 – Peut provoquer des symptômes allergiques ou d'asthme ou des difficultés respiratoires par inhalation.
H335 – Peut irriter les voies respiratoires.
Conseils de prudence
P210 - P233 - P240 - P280 - P303+P361+P353 - P305+P351+P338
P210 – Tenir à l'écart de la chaleur/des étincelles/des flammes nues/des surfaces chaudes. — Ne pas fumer.
P233 – Maintenir le récipient fermé de manière étanche.
P240 – Mise à la terre/liaison équipotentielle du récipient et du matériel de réception.
P280 – Porter des gants de protection/des vêtements de protection/un équipement de protection des yeux/du visage.
P303+P361+P353 – EN CAS DE CONTACT AVEC LA PEAU (ou les cheveux): enlever immédiatement les vêtements contaminés. Rincer la peau à l'eau/se doucher.
P305+P351+P338 – EN CAS DE CONTACT AVEC LES YEUX: rincer avec précaution à l'eau pendant plusieurs minutes. Enlever les lentilles de contact si la victime en porte et si elles peuvent être facilement enlevées. Continuer à rincer.
Catégorisation des produits
Description
Benzyl isocyanate est un composé chimique utile avec une variété d'utilisations de recherche. Nous sommes heureux d'offrir des Benzyl isocyanate de haute qualité dans différentes tailles (pour la recherche, l'échelle pilote ou les applications de production) du milligramme aux lots de plusieurs kilogrammes, ce qui vous permet de sélectionner facilement la bonne quantité pour vos besoins.
Afficher la description complète
Unfortunately, this article is currently only in English language. We are working on a translation. Thank you for understanding.
General description of Benzyl isocyanate:
Benzyl isocyanate [3173-56-6]
or isocyanatomethylbenzene, Isocyanic Acid Benzyl Ester is a colorless to pale yellow liquid with the boiling point of 110-111°C at 40 mmHg.
[1]
This compound is highly toxic as other isocyanates and should be
handled carefully
. It is soluble in common organic solvents, and it hydrolyses in water therefore should be stored in a dry container. Common preparation involves the use of highly toxic phosgene, which reacts with benzylamine.
[2]
Alternatively, it may be prepared from benzylbromide in a reaction with silver nitrocyanamide generated
in situ
[3]
or by the pyrolysis of
N
-
t
-butylbenzyl-
N
-carbamoyl chloride.
[4]
Application of Benzyl isocyanate:
Benzyl isocyanate is used as a protected ammonia equivalent in the stereoselective ring-opening of chiral 2,3-epoxy alcohols from Sharpless asymmetric epoxidation.
[5]
 It was also used in a multicomponent, stereospecific synthesis of 1,3-oxazinane-2,4-diones catalysed with Al-salph complex.
[6]
Isocyanate can be used in preparation of disubstituted isocyanuric acid in reaction with KOCN.
[1]
Product categorization (Chemical groups):
Main category:
Hazard Statements - Benzyl isocyanate:
H226
– Flammable liquid and vapour
H315
– Causes skin irritation
H317
– May cause an allergic skin reaction
H319
– Causes serious eye irritation
H334
– May cause allergy or asthma symptoms or breathing difficulties if inhaled
H335
– May cause respiratory irritation ______________________________________________________________________________________
[1]
P.A. Argabright, B. L. Phillips, C. H. DePuy
J. Org. Chem.
1970
,
35,
2253.
[2]
R. J. Slocombe, E. E. Hardy, J. H. Saunders, R. L. Jenkins
J. Am. Chem. Soc.
1950
,
72
, 1888.
[3]
J. H. Boyer, T. Manimaran, L. T. Wolford
J. Chem. Soc., Perkin Trans. 1
,
1988
, 2137.
[4]
J. N. Tilley, A. A. R. Sayigh
J. Org. Chem.
1963
,
28
, 2076.
[5]
W. R. Roush, M. A. Adam
J. Org. Chem.
1985
,
50
, 3752.
[6]
T. J. Church, Ch. M. Byrne, E. B. Lobkovsky, G. W. Coates
J. Am. Chem. Soc.
2007
129
, 8156.