New
In stock
Dichloroisopropylphosphine
Molecular formula
C3H7Cl2P
Synonyms
dichloro(propan-2-yl)phosphane ; Isopropyldichlorophosphine ; (1-Methylethyl)phosphonous dichloride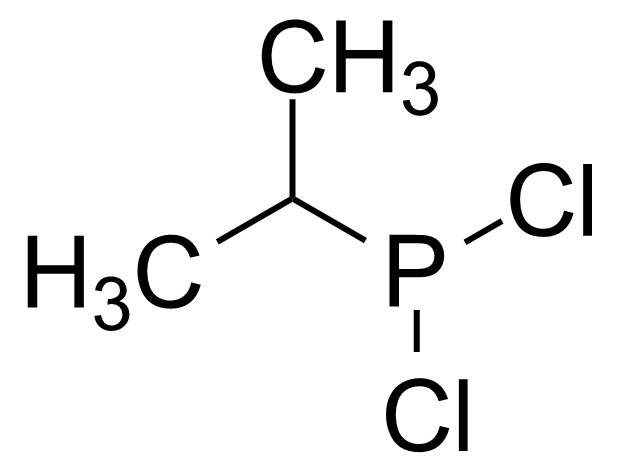 Regulatory Information
Transport Information
WATER-REACTIVE LIQUID, CORROSIVE, N.O.S. UN3129 4.3 (8)/ PG I
GHS pictogram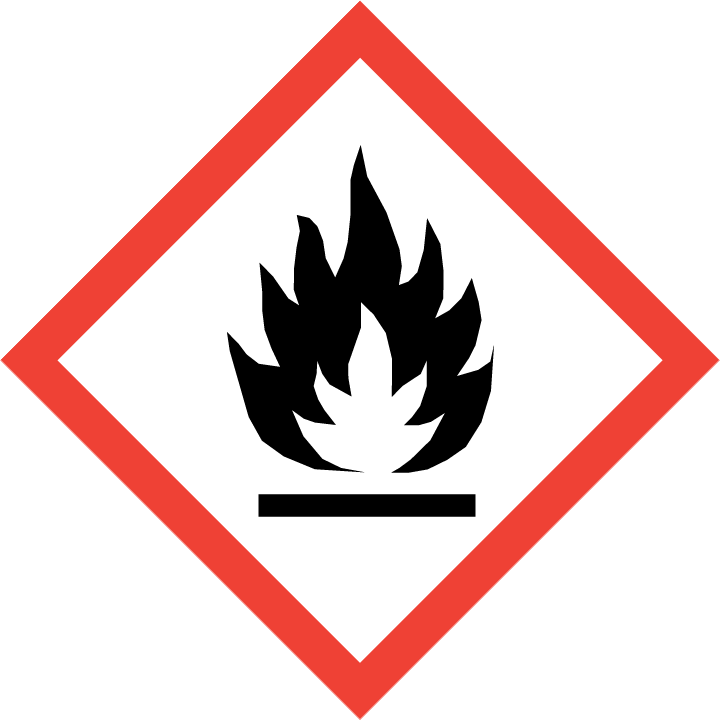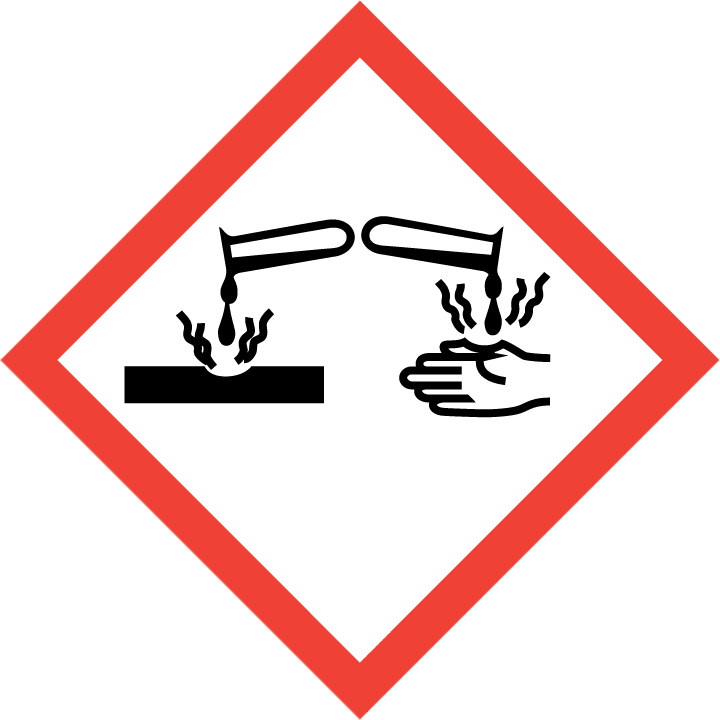 Hazard Statements
H226 - H260 - H314 - EUH014
EUH014 – Reacts violently with water
H226 – Flammable liquid and vapour
H260 – In contact with water releases flammable gases which may ignite spontaneously
H314 – Causes severe skin burns and eye damage
Precautionary Statements
P210 - P223 - P231+P232 - P261 - P280 - P303+P361+P353 - P305+P351+P338
P210 – Keep away from heat/sparks/open flames/hot surfaces. — No smoking.
P223 – Keep away from any possible contact with water, because of violent reaction and possible flash fire.
P231+P232 – Handle under inert gas. Protect from moisture.
P261 – Avoid breathing dust/fume/gas/mist/vapours/spray.
P280 – Wear protective gloves/protective clothing/eye protection/face protection.
P303+P361+P353 – IF ON SKIN (or hair): Remove/Take off immediately all contaminated clothing. Rinse skin with water/shower.
P305+P351+P338 – IF IN EYES: Rinse cautiously with water for several minutes. Remove contact lenses, if present and easy to do. Continue rinsing.