Neu
D-Altrose
Produkt wurde eingestellt, aber wir haben Restbestände.
Synonyme
a/b-D-Altropyranose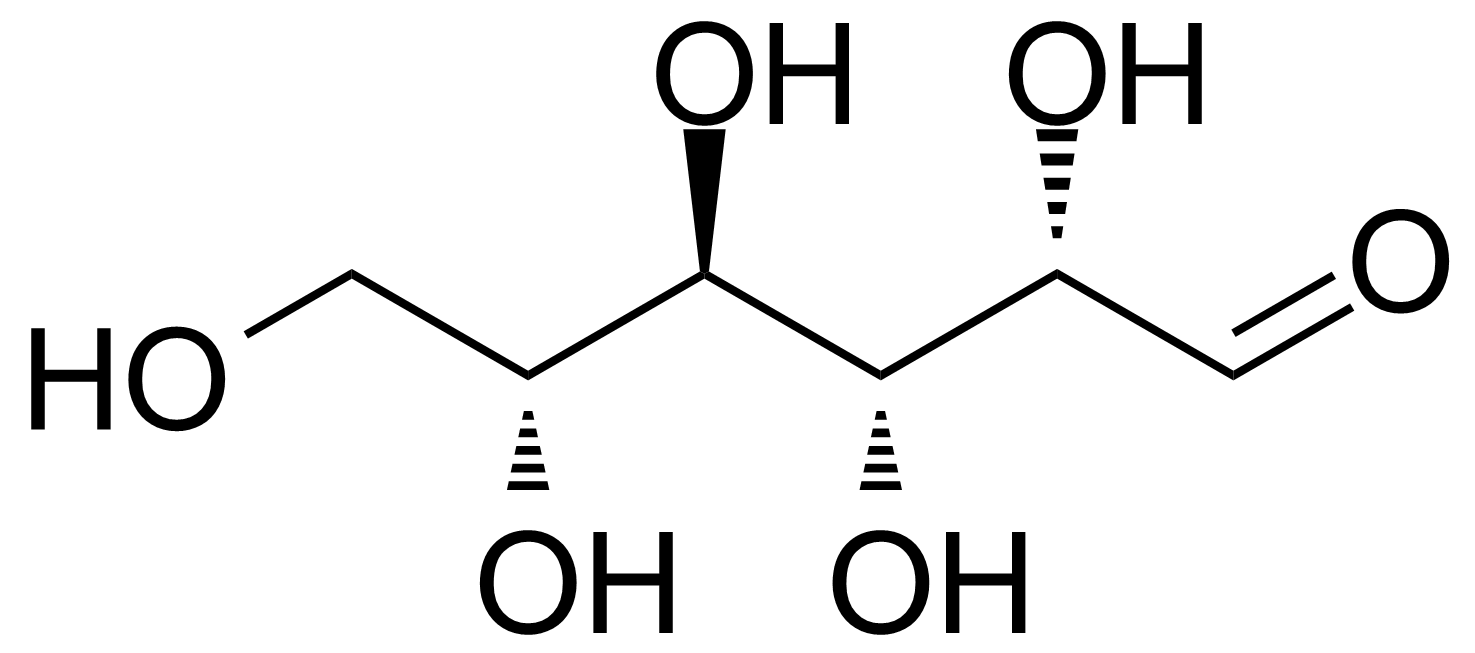 Für weitere Informationen oder eine Anfrage senden Sie uns bitte eine E-Mail oder nutzen Sie unser Kontaktformular
Regulatorische Informationen
Dieses Produkt ist nicht klassifiziert.
Beschreibung
D-Altrose ist eine nützliche chemische Verbindung mit vielfältigen Forschungsanwendungen. Wir freuen uns, qualitativ hochwertige D-Altrose in verschiedenen Größen (für Forschungs-, Pilotmaßstabs- oder Produktionsanwendungen) von Milligramm- bis Multi-Kilogramm-Chargen anbieten zu können, sodass Sie ganz einfach die richtige Menge für Ihre Bedürfnisse auswählen können.
Vollständige Beschreibung anzeigen
Unfortunately, this article is currently only in English language. We are working on a translation. Thank you for understanding.
General description of D-Altrose:

D-Altrose [1990-29-0]
or (
2S,3R,4R)
-2,3,4,5,6-pentahydroxyhexanal is an aldohexose monosacharid, C-3 epimer of mannose. The pure compound is a colorless to offwhite crystalline solid with a melting point of 103-105 °C and a rotation at equilibrium [α] +32.6° in water.
[1]
It is an unnatural monosacharide that is soluble in water and almost insoluble in methanol. D-Altrose can be prepared from levoglucosenone via D-altrosan, formed after stereoselective reduction and
cis-
hydroxylation.
[2]
D-altrose is formed as byproduct in the production of D-allose from D-psicose via epimerization catalysed with L-rhamnose isomerase.
[3]
Can be prepared from D-fructose using a combination of the immobilized D-tagatose 3-epimerase and D-arabinose isomerase but only with 6% overall yield.
[4]
Application of D-Altrose:
D-altrose is used in synthesis of various unnatural analogues of biological active compounds like iminosugars.
[5]
Due to the lack of industrial production, application of D-altrose in different areas of research is still limited.
Product categorization (Chemical groups):
Main category:
Regulatory Information:
Not a hazardous substance or mixture according to Regulation (EC) No 1272/2008
______________________________________________________________________________________
[1]
N. K. Richtmyer, C. S. Hudson
J. Am. Chem. Soc.
1935
,
57
, 1716.
[2]
K. Matsumoto, T. Ebata, K. Koseki, H. Kawakami, H. Matsushita
Bull. Chem. Soc. Jpn.
1991
,
64
, 2309.
[3]
O. Pastinen, H. E. Schoemaker, M. Leisola
Biochim. Biophys. Acta
2004
,
1674
, 68.
[4]
B. T. Menavavu, W. Poonperm, K. Takeda, K. Morimoto, T. B. Granstrom, G. Takasa, K. Izumori
J. Biosci. Bioeng.
2006
,
102
, 436.
[5]
N. Araujo, S. F. Jenkinson, R. F. Martinez, A. F. G. Glawar, M. R. Wormald, T. D. Butters, S. Nakagawa, I. Adachi, A. Kato, A. Yoshihara, K. Akimitsu, K. Izumori, G. W. J. Fleet
Org. Lett.
2012
,
14
, 4174.