New
(Chloromethylene)dimethylammonium chloride
Molecular formula
C3H7Cl2N
Synonyms
(Chlormethylene)dimethylammonium chloride ; Arnold's reagent ; Dimethylchloroformiminium chloride ; Vilsmeier reagent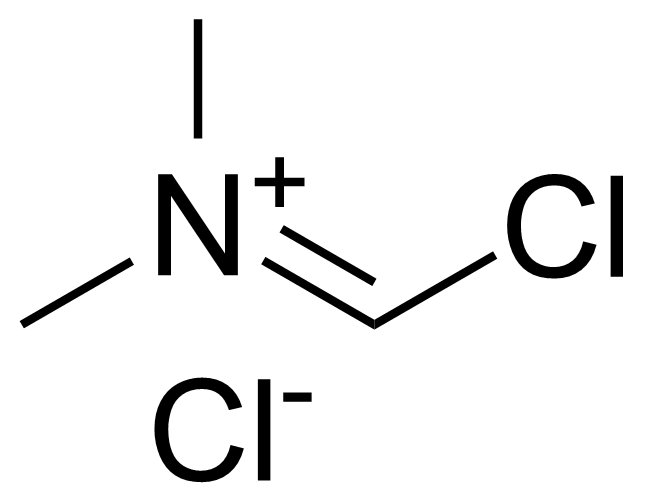 Regulatory Information
Transport Information
CORROSIVE SOLID, ACIDIC, ORGANIC, N.O.S. UN3261 8/ PG I
GHS pictogram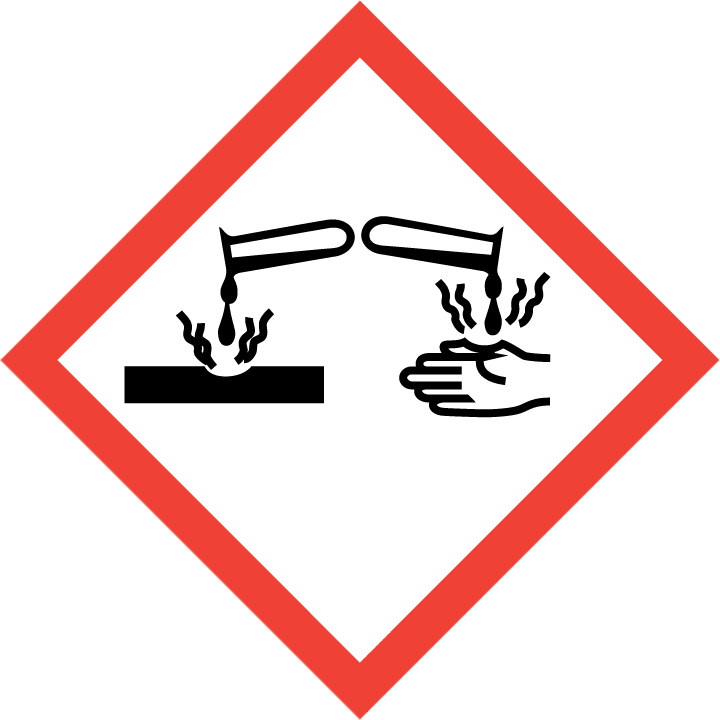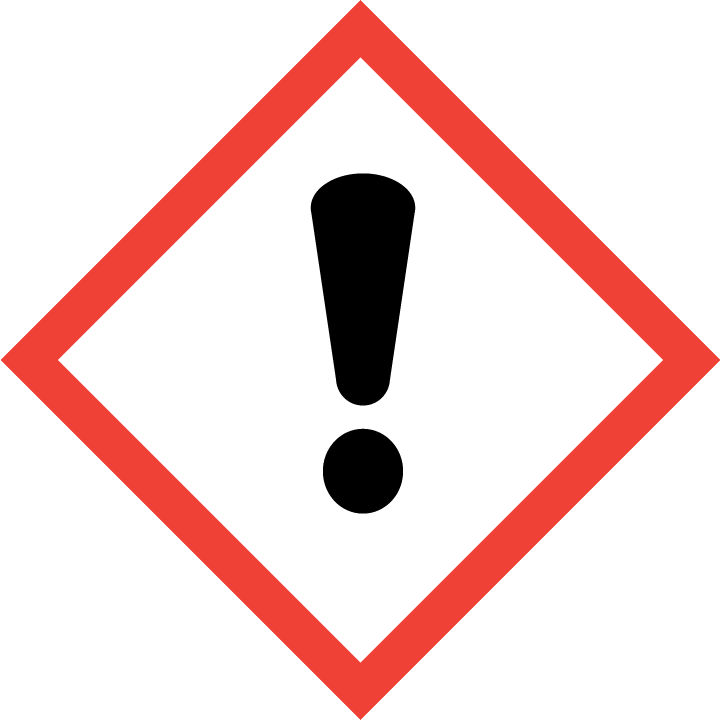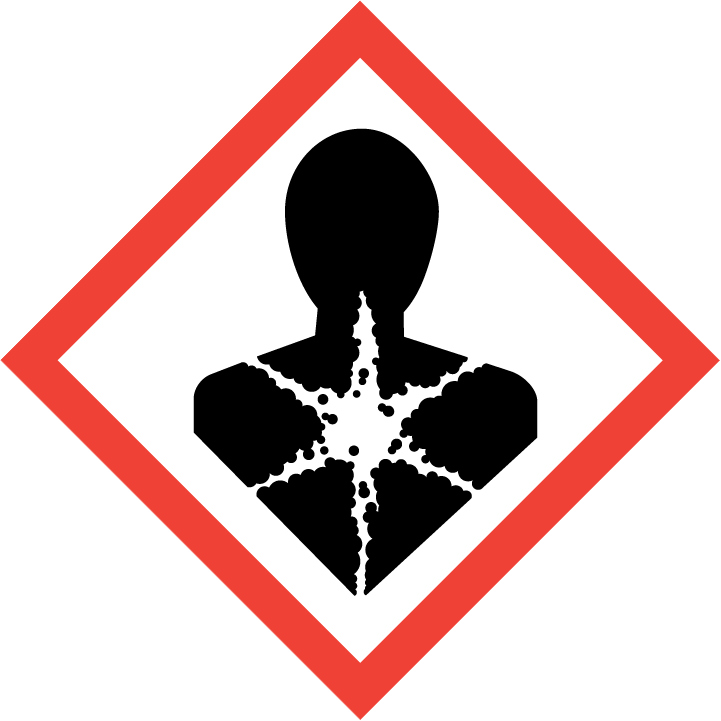 Hazard Statements
H302 - H314 - H360
H302 – Harmful if swallowed
H314 – Causes severe skin burns and eye damage
H360 – May damage fertility or the unborn child
Precautionary Statements
P260 - P280 - P301+312 - P303+361+353 - P304+P340+P310 - P305+351+338 - EUH014
EUH014 – Reacts violently with water
P260 – Do not breathe dust/fume/gas/mist/vapours/spray:
P280 – Wear protective gloves/protective clothing/eye protection/face protection:
P301+312 – IF SWALLOWED: Call a POISON CENTER or doctor/physician if you feel unwell
P303+361+353 – IF ON SKIN (or hair): Remove/Take off immediately all contaminated clothing. Rinse skin with water/shower
P305+351+338 – IF IN EYES: Rinse cautiously with water for several minutes. Remove contact lenses if present and easy to do – continue rinsing
P304+P340+P310 – IF INHALED: Remove person to fresh air and keep comfortable for breathing. Immediately call a POISON CENTER/ doctor.