4-Methylindole-2-carboxylic acid
Product has been discontinued, but we still have some stock remaining.
Molecular formula
C10H9NO2
Synonyms
4-methyl-1H-indole-2-carboxylic acid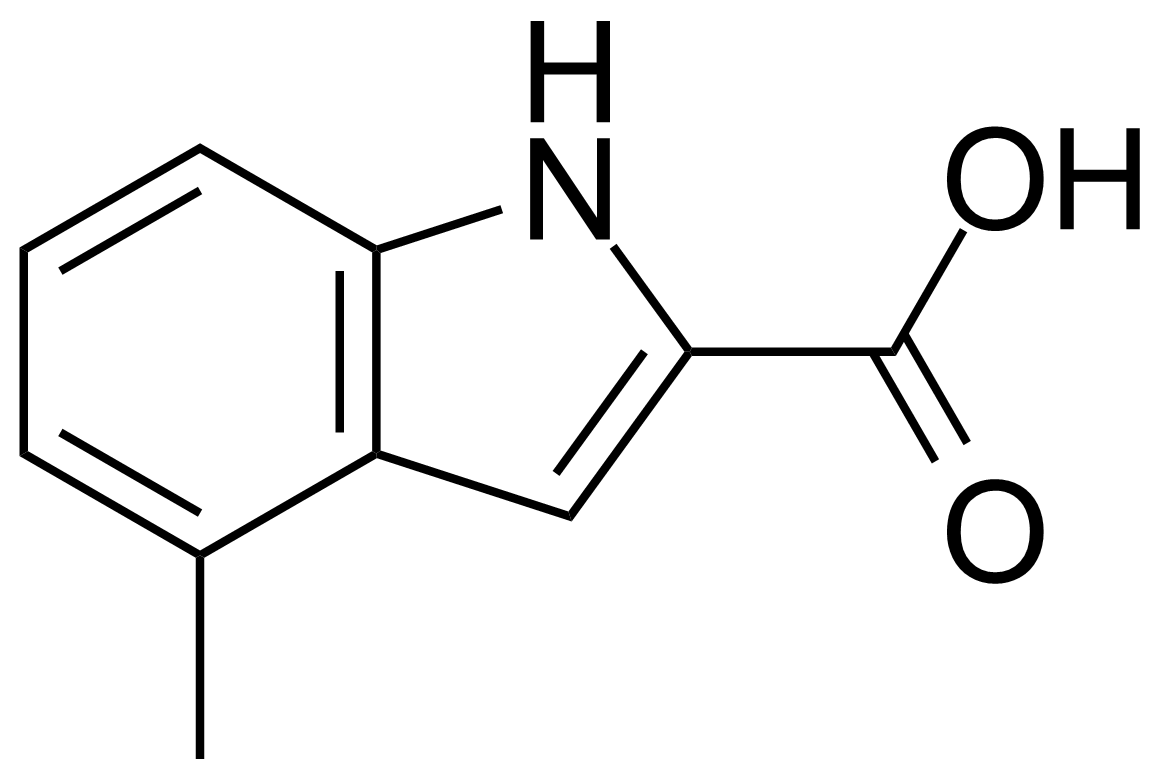 Regulatory Information
Not a hazardous substance or mixture according to Regulation (EC) No. 1272/2008.
Description
4-Methylindole-2-carboxylic acid is a useful chemical compound with a variety of research applications. We are pleased to offer high quality 4-Methylindole-2-carboxylic acid in various sizes (for research, pilot-scale, or production applications) from milligrams to multi-kilogram batches, making it easy for you to choose the right amount to suit your needs.