En stock
(E)-3-(3-Fluorophenyl)acrylic acid
Formule moléculaire
C9H7FO2
Synonymes
3-(3-fluorophenyl)prop-2-enoic acid ; (E)-m-Fluorocinnamic acid ; 3-Fluorocinnamic acid ; ; trans-3-Fluorocinnamic acid ; trans-3-(3-Fluorophenyl)propenoic acid ; m-Fluorocinnamic acid
Informations réglementaires
SGH Pictogrammes de Danger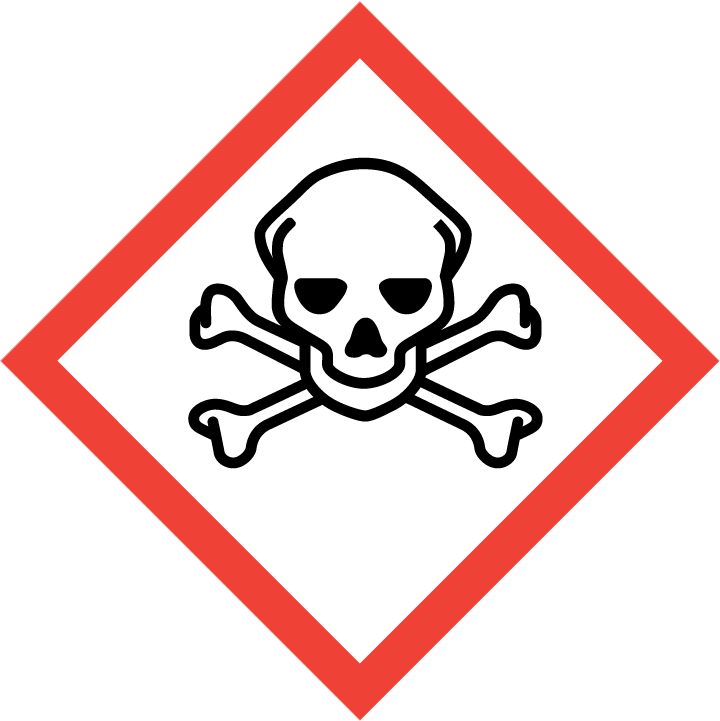 Mention d'avertissement
Danger
Mention de danger
H301 - H315 - H319 - H335
H301 – Toxique en cas d'ingestion.
H315 – Provoque une irritation cutanée.
H319 – Provoque une sévère irritation des yeux.
H335 – Peut irriter les voies respiratoires.
Conseils de prudence
P261 - P301+310 - P305+351+338
P261 – Éviter de respirer les poussières/fumées/gaz/brouillards/vapeurs/aérosols.
P301+310 – EN CAS D'INGESTION: appeler immédiatement un CENTRE ANTIPOISON ou un médecin.
P305+351+338 – EN CAS DE CONTACT AVEC LES YEUX: rincer avec précaution à l'eau pendant plusieurs minutes. Enlever les lentilles de contact si la victime en porte et si elles peuvent être facilement enlevées. Continuer à rincer.
Catégorisation des produits
Description
(E)-3-(3-Fluorophenyl)acrylic acid est un composé chimique utile avec une variété d'utilisations de recherche. Nous sommes heureux d'offrir des (E)-3-(3-Fluorophenyl)acrylic acid de haute qualité dans différentes tailles (pour la recherche, l'échelle pilote ou les applications de production) du milligramme aux lots de plusieurs kilogrammes, ce qui vous permet de sélectionner facilement la bonne quantité pour vos besoins.
Afficher la description complète
Unfortunately, this article is currently only in English language. We are working on a translation. Thank you for understanding.
General description of (E)-3-(3-Fluorophenyl)acrylic acid:
(E)-3-(3-Fluorophenyl)acrylic acid
[20595-30-6]
, 3-fluorocinnamic acid, or (2E)-3-(3-Fluorophenyl)-2-propenoic acid, is an organic acid belonging to acrylic acids group. In its pure form, it is a white crystalline solid with a melting point of 166,2-166,8 °C.
[1]
It is soluble in water and polar organic solvents. It is known that 3-fluorocinnamic acid can cause serious damage if swallowed and can be irritating in contact with skin or eyes (H301, H315, H319).
[2]
Preparation:
3-Fluorocinnamic acid can be prepared by Knowenagel-Doebner reaction of malonic acid or malonic ester with corresponding aldehyde.
[3]
It is also formed as side product in kinetic resolution of β-phenylalanine derivatives via selective conversion of a single enantiomer to the corresponding acrylic acid.
[4]
Recent research also showed that it can be prepared by Suzuki coupling of corresponding boronic acid with carbon dioxide.
[5]
_______________________________________________________________________
[1]
R. Fuchs, J. J. Bloomfield
J. Org. Chem.
1966
, 10, 3423 – 3425. Doi: 10.1021/jo01348a517.
[2]
https://echa.europa.eu/information-on-chemicals/cl-inventory-database/-/discli/notification-details/29188/647793
[3]
(a) W. Szymanski, B. Wu, B. Weiner, S. de Wildeman, B. L. Feringa, D. B. Janssen,
J. Org. Chem.
2009
, 74, 9152–9157; Doi:
10.1021/jo901833y
. (b) G. Schieniann, W. Winkelmüller J. prakt. Chem.
1932
, 325, 101 – 107. Doi:
10.1002/prac.19321350303
. (c) J. Luo, S. L. Castle, R. N. Castle,
J. Heterocyclic. Chem.
1990
, 27, 2047. Doi: 
10.1002/jhet.5570270737
. (d) L. Tan, Q. Zhou, W. Yan, J. Sun, A. P. Kozikowski, S. Zhao, X. Huang, J. Cheng,
J. Med. Chem.
2020
, 63, 4579 – 4602. Doi:
10.1021/acs.jmedchem.9b01835
.
[4]
(a) A. Varga, P. Csuko, O. Sonesouphap, G. Bánóczi, M. I. Tosa, G. Katona, Z. Molnar, L. C. Bencze, L. Poppe, C. Paizs,
Catal. Today
2021
, 366, 185 – 194. Doi:
10.1016/j.cattod.2020.04.002
. (b) I. Rowles, B. Groenendaal, B. Binay, K. J. Malone, S. C. Willies, N. J. Turner,
Tetrahedron
,
2016
, 46, 7343-7347. Doi:
10.1016/j.tet.2016.06.026
. (c)
A. Varga
,   
G. Bánóczi
, 
B. Nagy
, 
L. C. Bencze
, 
M. I. Toşa
, 
Á. Gellért
, 
F. D. Irimie
, 
J. Rétey
, 
L. Poppe
, 
C. Paizs
,
RSC. Adv.
2016
, 61, 1 – 9. Doi:
10.1039/c6ra02964g
.
[5]
J. Hong, O. S. Nayal, F. Mo,
Eur. J. Org. Chem.
2020
, 19, 2813 – 2818. Doi:
10.1002/ejoc.202000288
.