Auf Lager
Methyl 5-(chloromethyl)-2-furoate
Synonyme
Methyl 5-(chloromethyl)furan-2-carboxylate ; 5-Chloromethyl-furan-2-carboxylic acid methyl ester ; 5-Carbomethoxyfurfurylchloride ; Methyl 5-(chloromethyl)-2-furancarboxylate ; Methyl 5-chloromethyl-2-furoate
Für weitere Informationen oder eine Anfrage senden Sie uns bitte eine E-Mail oder nutzen Sie unser Kontaktformular
Regulatorische Informationen
Piktogramm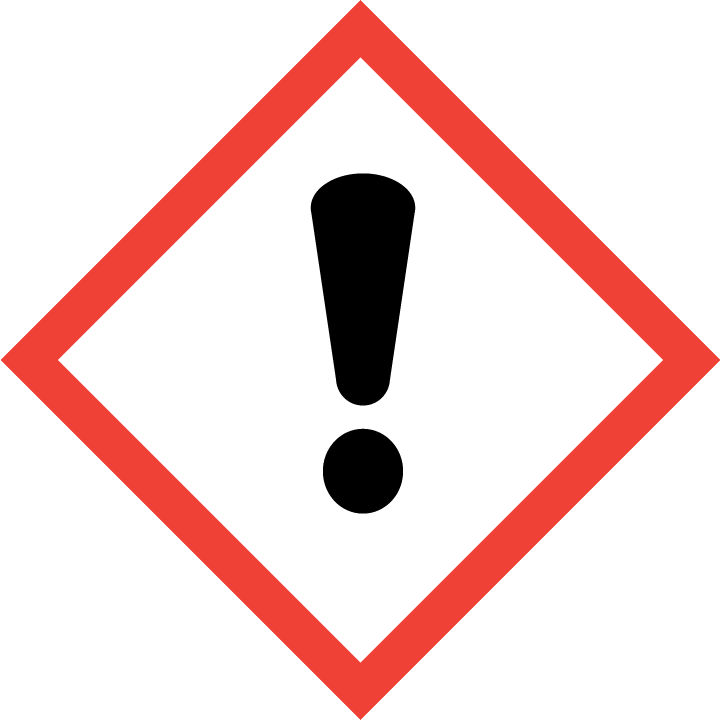 Gefahrenbezeichnung
H315 - H319 - H335
H315 – Verursacht Hautreizungen.
H319 – Verursacht schwere Augenreizung.
H335 – Kann die Atemwege reizen.
Vorsichtsmaßnahmen
P261 - P280 - P302+352 - P305+351+338
P261 – Einatmen von Staub/Rauch/Gas/Nebel/Dampf/Aerosol vermeiden.
P280 – Schutzhandschuhe/Schutzkleidung/Augenschutz/Gesichtsschutz tragen.
P302+352 – BEI KONTAKT MIT DER HAUT: Mit viel Wasser und Seife waschen.
P305+351+338 – BEI KONTAKT MIT DEN AUGEN: Einige Minuten lang behutsam mit Wasser spülen. Vorhandene Kontaktlinsen nach Möglichkeit entfernen. Weiter spülen.
Beschreibung
Methyl 5-(chloromethyl)-2-furoate ist eine nützliche chemische Verbindung mit vielfältigen Forschungsanwendungen. Wir freuen uns, qualitativ hochwertige Methyl 5-(chloromethyl)-2-furoate in verschiedenen Größen (für Forschungs-, Pilotmaßstabs- oder Produktionsanwendungen) von Milligramm- bis Multi-Kilogramm-Chargen anbieten zu können, sodass Sie ganz einfach die richtige Menge für Ihre Bedürfnisse auswählen können.
Vollständige Beschreibung anzeigen
Unfortunately, this article is currently only in English language. We are working on a translation. Thank you for understanding.
Methyl 5-(chloromethyl)-2-furoate
[2144-37-8]
is a white to yellow crystalline solid with the melting point of 29-30 °C.
[1]
 At higher temperatures it is a clear oil with the boiling point of 114-116 °C/3 mbar. It is insoluble in water and soluble in the usual organic solvents. It darkens it color after long standing.
[2]
It can be prepared by Blanc type chloromethylation of commercially available methyl furan-2-carboxylate with paraformaldehyde, zinc chloride and anhydrous hydrogen chloride.
[3]
Another possibility of preparation is chlorination of hydroxymethyl derivative, which can be obtained from D-glucono-δ-lactone.
[4]
Application of Methyl 5-(chloromethyl)-2-furoate:
Methyl 5-(chloromethyl)furan-2-carboxylate is used as a versatile building block in the synthesis of various biologically relevant compounds. It was used in the synthesis conjugated hydroxamic acids as a potent  anti-tumor histone deacetylase (HDAC) inhibitors.
[5]
It also served as a starting material in the synthesis of furan-2-carboxamide analogues as novel positive allosteric modulators of N-Methyl-D-aspartate receptors.
[6]
It was used in the synthesis of novel guanidine-derived non-peptide gonadotropin releasing hormone receptor antagonists that may serve as useful therapeutic agents for treating hormone-dependent pathologies including hormone-dependent prostate and breast cancer.
[7]
Product categorization (Chemical groups):
Main category:
[1]
[1] C. Schmuck, U. Machon
Eur. J. Org. Chem.
2006
,
19
, 4385.
doi:10.1002/ejoc.200600324
[2]
A. L. Mndzhoian Methyl 5-(Chloromethyl)-2-Furoate. In:
Syntheses of Heterocyclic Compounds
1959
, 31, Springer
doi:10.1007/978-1-4757-6658-5_13
[3]
S. Nielek, T. Liesak
J. Prakt. Chem.
1988
,
330
, 825.
doi:10.1002/prac.19883300523
[4]
M. J. Pedersen, C. M. Pedersen
Synthesis of precursors of 2,5-furandicarboxylic acid
2019
, Københavns Universitet,
WO2019170204A1
[5]
H. Su, A. Nebbioso, V. Carafa, Y. Chen, B. Yang, L. Altucci, Q. You
Bioorg. Mech. Chem.
2008
,
16
(17), 7992.
doi:10.1016/j.bmc.2008.07.066
[6]
Z. Li, G. Cai, F. Fang, W. Li, M. Fan, J. Lian, Y. Qiu, X. Xu, X. Lv, Y. Li, R. Zheng, Y. Wang, Z. Li, G. Zhang, Z. Liu, Z. Huang, L. Zhang
J. Med. Chem.
2021
,
64
(9), 5551.
doi:0.1021/acs.jmedchem.0c02018
[7]
D. R. Luthin, Y. Hong, V. P. Pathak, G. Paderes, K. D. Nared-Hood, M. A. Castro, H. Vazir, H. Li, E. Tompkins, L. Christie, J. M. May, M. B. Anderson
Bioorg. Med. Chem. Lett.
2002
,
12
(23), 3467.
doi:10.1016/S0960-894X(02)00755-2