En stock
2,3-Dimethylthiophene
Point/plage de congélation/de fusion (°C)
141-142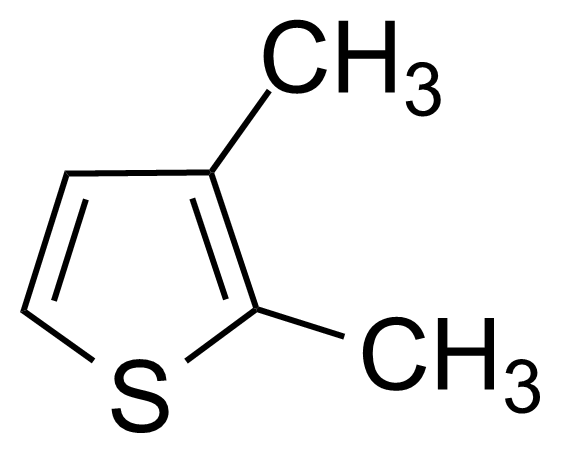 Informations réglementaires
Informations de transport
FLAMMABLE LIQUID, N.O.S. UN1993 3/ PG III
SGH Pictogrammes de Danger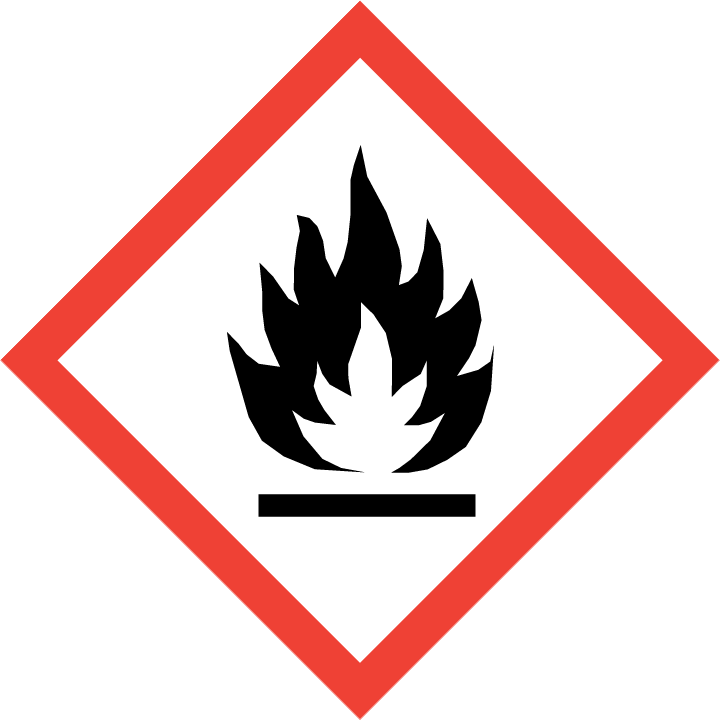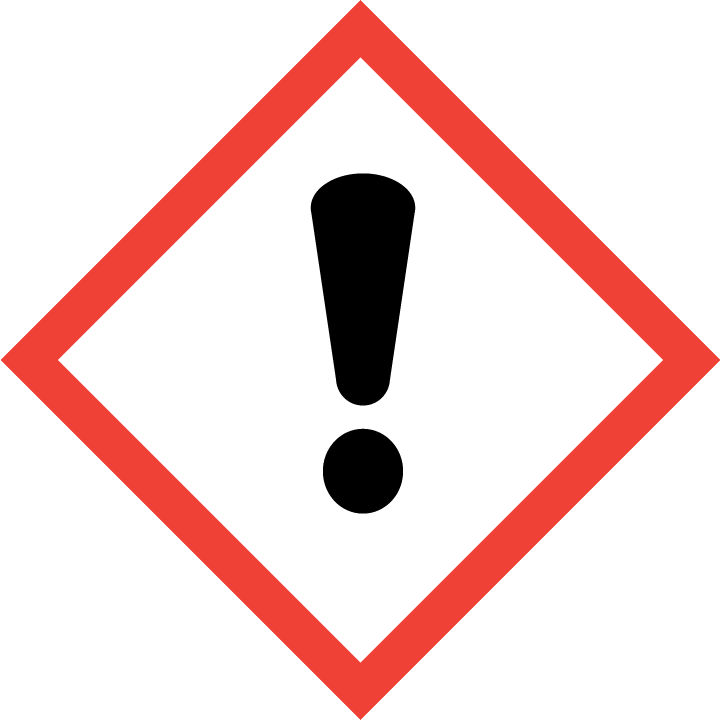 Mention d'avertissement
Danger
Mention de danger
H225 - H302+H312+H332
H225 – Highly flammable liquid and vapour
H302+H312+H332 – Harmful if swallowed, in contact with skin or if inhaled.
Conseils de prudence
P210 - P261 - P280 - P301+312 - P302+352 - P304+340 - P305+351+338
P210 – Tenir à l'écart de la chaleur/des étincelles/des flammes nues/des surfaces chaudes. — Ne pas fumer.
P261 – Éviter de respirer les poussières/fumées/gaz/brouillards/vapeurs/aérosols.
P280 – Porter des gants de protection/des vêtements de protection/un équipement de protection des yeux/du visage.
P301+312 – EN CAS D'INGESTION: appeler un CENTRE ANTIPOISON ou un médecin en cas de malaise.
P302+352 – EN CAS DE CONTACT AVEC LA PEAU: laver abondamment à l'eau et au savon.
P304+340 – EN CAS D'INHALATION: transporter la victime à l'extérieur et la maintenir au repos dans une position où elle peut confortablement respirer.
P305+351+338 – EN CAS DE CONTACT AVEC LES YEUX: rincer avec précaution à l'eau pendant plusieurs minutes. Enlever les lentilles de contact si la victime en porte et si elles peuvent être facilement enlevées. Continuer à rincer.
Catégorisation des produits
Description
2,3-Dimethylthiophene est un composé chimique utile avec une variété d'utilisations de recherche. Nous sommes heureux d'offrir des 2,3-Dimethylthiophene de haute qualité dans différentes tailles (pour la recherche, l'échelle pilote ou les applications de production) du milligramme aux lots de plusieurs kilogrammes, ce qui vous permet de sélectionner facilement la bonne quantité pour vos besoins.
Warning
: Undefined array key 0 in
/data/7/4/74b44364-cf42-4ad7-9cad-03f0538b9567/georganics.sk/web/wp-content/themes/visibility/functions.php
on line
227
Warning
: Attempt to read property "term_id" on null in
/data/7/4/74b44364-cf42-4ad7-9cad-03f0538b9567/georganics.sk/web/wp-content/themes/visibility/functions.php
on line
227
Warning
: Undefined property: WP_Error::$slug in
/data/7/4/74b44364-cf42-4ad7-9cad-03f0538b9567/georganics.sk/web/wp-content/themes/visibility/functions.php
on line
228